Na úvodnom cvičení z predmetu Počítačové siete 3 sme sa zaoberali rôznymi programami na prenos hlasu cez IP (VOIP), ktoré používajú protokol akým je napríklad SIP. Tento návod by mal pomôcť pri nastavovaní Ekigy.
Na úvod by som sa rád pristavil pri inštalácii programu Ekiga, kde by sme si mali dať pozor na políčko Run Ekiga at Windows startup, pretože sa v učebniach stávalo že po spustení windowsu nabehlo viacero takýchto klientov.
Základné nastavenie
Po nainštalovaní nam nabehne možnosť manuálneho nastavenia. Do vyznačenej kolónky si zadáme identifikátor. Pre ľahšiu orientáciu sme sa s vyučujúcim dohodli, že to bude naše čislo počítača.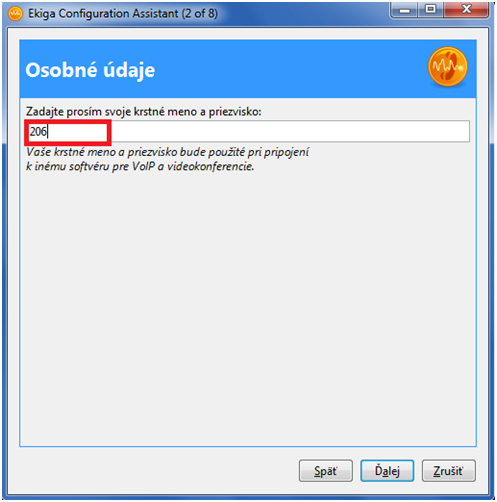 To isté nastavíme aj pre používateľské meno a heslo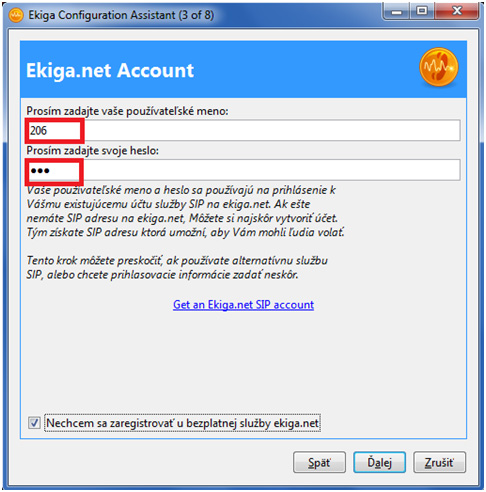 Nastavenie audio a video zariadení
V tejto ponuke nastavíme ako audio ringing devices zariadenie speakers. To isté nastavíme aj pre zvukové výstupné zariadenie, a ako vstupné zariadenie nastavíme microphone.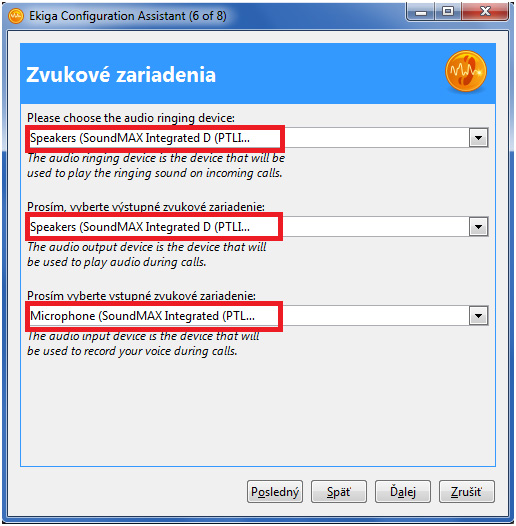 Ako videovstu nastavíme danú webkameru. Ďalšie nastavenie videa ako je napríkladveĺkosť, formát nájdeme v ponuke Upraviť/Nastavenia/Video/Zariadenia.