Working on our practical networking lessons our students and we, as their teachers, we usually configure several routers and switches (sometimes up to ten), which are accessible remotely. For this we welcome the use of multi tabbed and especially multi exection clients.
It allows to eficiently organize working space and run commands in one task on all connected network equipments (for example to save running config).
For a long time Putty clients is a good option for practising remote configuration, however it miss multitab and multi exec features. However actually exist several remote clients which provide these features.
Superputty
web: https://github.com/jimradford/superputty/
Licence: Open
Platform: Windows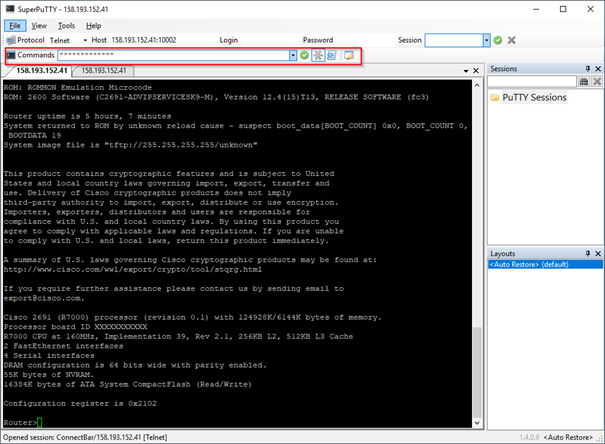 MobaXterm
web: https://mobaxterm.mobatek.net
Licence: commercial, two editions
Platform: Windows
Home license is free but with limitations as
Max. 12 sessions
Max. 2 SSH tunnels
Max. 4 macros
Professional is unlimited for 49euro.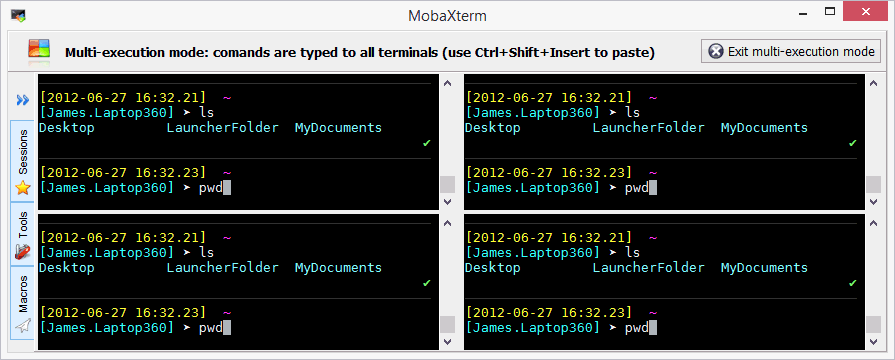 ClusterSHISH
web: https://www.siftsoft.com/clustershish.html
Licence: free
Platform: Windows
SecureCRT


web: https://www.vandyke.com/products/securecrt/
Licence: commercial
Platform: Win, Linux, Mac
Note: need verification