Open vSwitch (OVS) is a multilayer (MLS) virtual switch licensed under the open-source Apache 2.0 license which is widely used in the field of virtual networking. With this open-source MLS switch, we can easily extend GNS3 switching capabilities. We can add this switch to GNS3 very quickly using a GNS3 OVS appliance. No base Linux system VM is required, no ISO images.
In this post I'm going to describe how to add and run OVS MLS inside of the GNS3 (local or remote).
Prerequisites and environment
GNS3

In my case of version 2.2.14 running on a remote Linux server (physical HW, not GSN3 VM).

OVS GNS3 Appliance
Steps
There are only few steps and the process is straightforward:
Download and locally save the OVS GNS3 appliance definition
Open GNS3 software (client)
Import the appliance into GNS3 through File => Import appliance
Run a project and use the OVS MLS!
1) Download and locally save the OVS GNS3 appliance
Go to https://gns3.com/marketplace/appliances/open-vswitch and click on Download button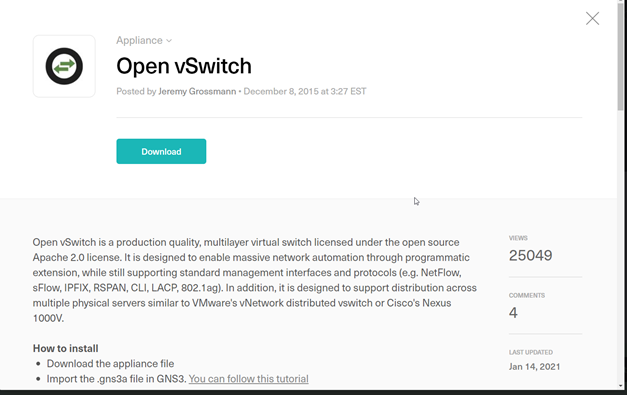 2) Open your GNS3 application
Open your GNS3 application as we will import the appliance in the next step

3) Import the OVS appliance into GNS3
Go to File and click on Import appliance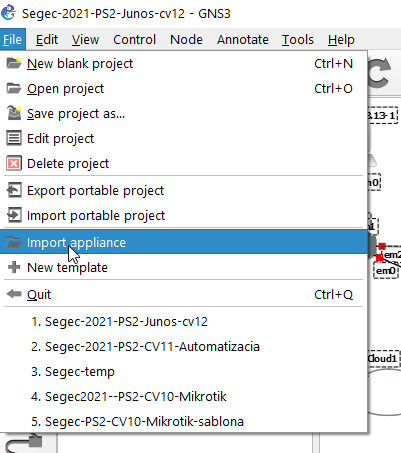 select your locally saved appliance definition file downloaded in step 1

click Open and follow few simple installation steps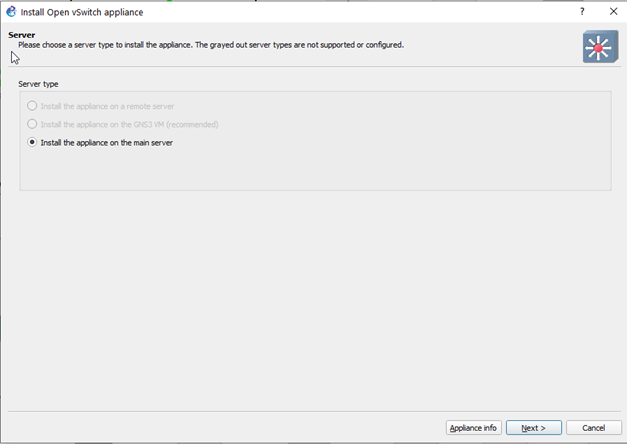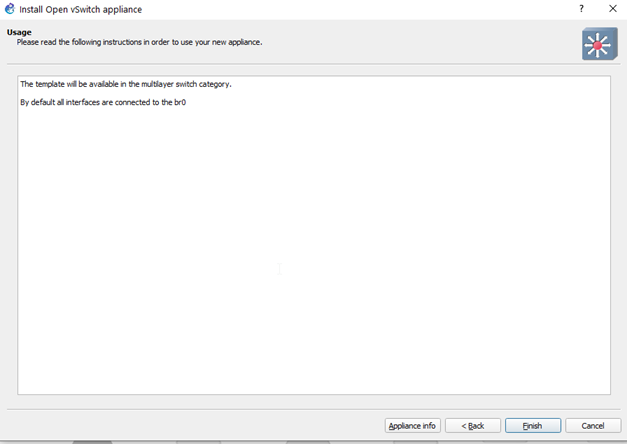 That is all, done!
4) Run a project and use the OVS MLS
OVS appears in Switches group of devices.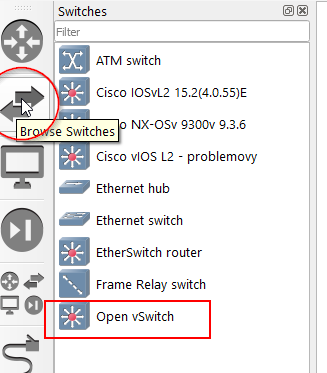 so, if we like to use it, just open a new project (or use an existing one), drag and drop OVS, start it and over the console use it. OVS has by default 16 network interfaces.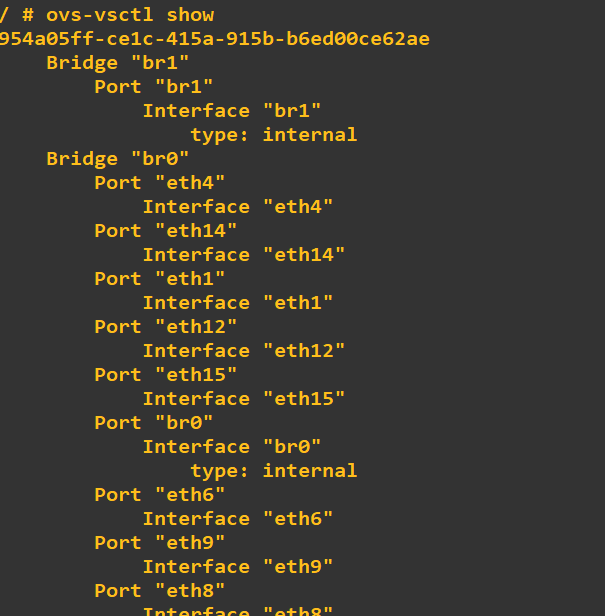 Nice examples of OVS use at https://gns3.com/community/blog/containers-in-gns3-series-advanc