In this tutorial i will describe how to bridge a loopback adapter together with a wireless adapter of a notebook under windows 10. For this purpose we have to have installed Microsoft KM-TEST Loopback adapter (descriped in the artcicle How to install Microsoft Loopback Adapter on Windows 10).
So now we need to open the Network connections window. So:
1) left click on a start menu icon and select Settings
2) then select Network and Internet
3) and on WiFi Related settings click on the Change adapter options. The Network Connections window will open with listed adapters. My look like: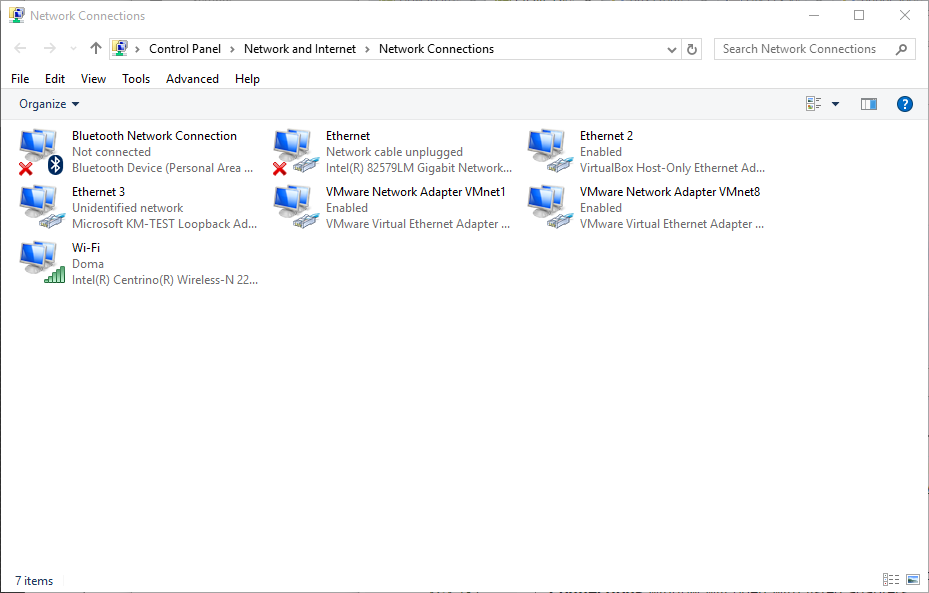 4) Press Ctrl key and select Loopback adapter and WiFi adapter together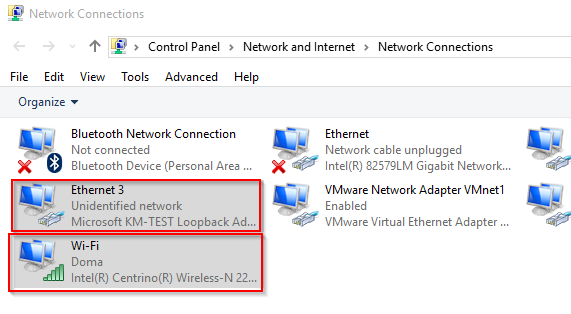 5) and then right click on them and select Bridge connections
6) windows will bridge the adapters and will create a new one (MS multiplexer). Under adapters of the bridge we may see "Enabled, Bridged"

7) finally check connectivity
8) to remove the bidge, right click on one of bridged adapters and select Remove from bridge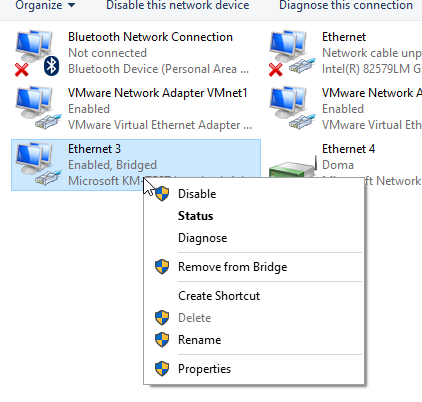 9) Done